Liquid Gold, literally, I had forgotten how beneficial Honey in your diet was until reading EatingWell Magazine the other day. Since then I have been putting it into my smoothies and the natural sweetener is subtle and the benefits huge.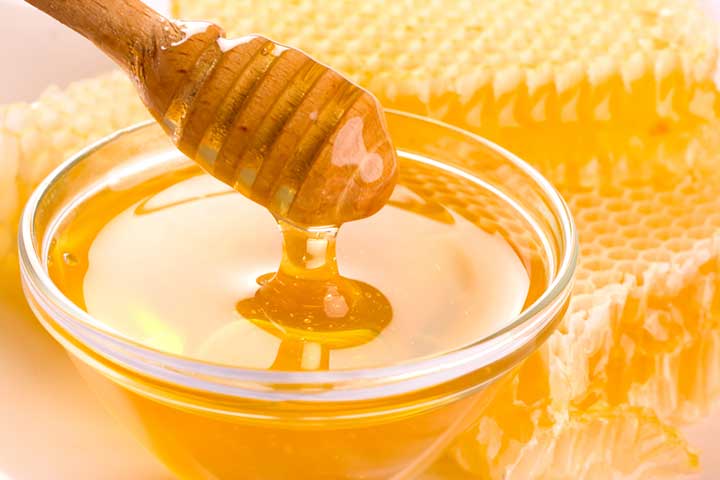 Honey is:
Fat Free
Cholesterol Free
Sodium Free
Benefits Include:
Allergy Relief – anti-inflammatory effects can reduce seasonal allergy symptoms
Loaded with antioxidants which prevent cellular damage. Some studies show it boosts postmenopausal women's memory

Antioxidants can also help lower Blood Pressure, Improve Cholesterol, Lower Triglycerides

Helps the body Absorb Calcium
Cough Suppressant
Sleep Aid – can cause a rise in insulin and release serotonin which the body can convert to melatonin – can help to regulate the sleep and wake cycles
Treats Dandruff – Honey diluted with 10% warm water and apply it to problem areas can relieve itch and reduce scalp scaling
Natural Antibiotic that can be used on wounds and burns to promote healing and reduce inflammation
Antibacterial and Antifungal properties
Natural Sweetener for cooking
Keep in mind having Honey one time is not going to change your life, you need to incorporate it into your diet on a daily basis. 1 Tablespoon a day has been shown to give people these benefits.
I get all natural local honey in my grocery store. Try adding it to your cooking and let me know what you think!